G.e.t
GROUND ENGAGING TOOLS
We stock a quality range of teeth and adapter tip systems, including well-known brand names PYRSA and SHARK.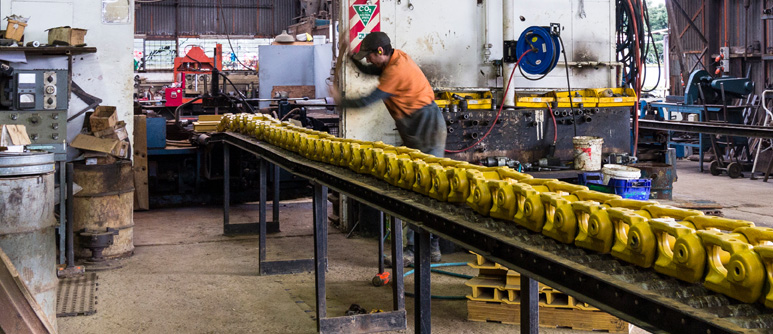 Teeth & Adapter Systems
We carry a comprehensive range of high-quality teeth products for most machines.
Shark Line
Incorporating a variety of different models, the Shark Line of bucket teeth has enhanced features to provide solutions that meet the needs of specific applications in terms of strength, resistance to abrasion, and penetrating performance. The Shark Line of GET was designed with the exclusive technology of the ITM engineering department and the valued support of the top European Research Centres.
Safety Hooks
We stock top, performance-load capacity hooks that conform to quality standards.
Our

Specials

ITM Products

We supply new and used undercarriage components and ground-engagement tools, and we export parts to Australia and the Pacific Islands of both new and second-hand parts.